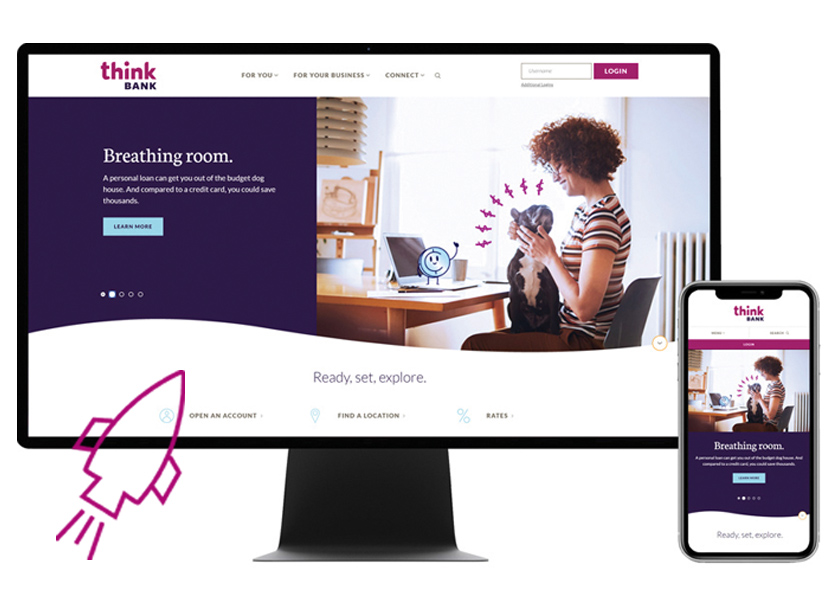 Think Online

Enjoy 24/7 banking access on your time! The Think Online experience provides you with a powerful tool to simplify the management of your accounts. 
What to expect
Logging in
Getting into Think Online
is simple! Use your username and password to log in.
(Update your browser for an optimal experience.)
Enhanced security
During your first login
, you will be asked to secure your account by entering the phone number and email address you want tied to your account. If you log in on a mobile device you'll also be asked to choose a 4-digit passcode.