We love giving back
Not to sound cliché, but we really, really like to give back to our communities – both financially and through our time and talents. Our employees jump at the chance to volunteer and wear our company's stewardship badge proudly. They're energetic, passionate and love helping organizations that touch a special place in their hearts.  In 2021, we supported more than 100 organizations in the Twin Cities and Rochester with charitable grants and sponsorships.
---
Think Gives Day

We're so serious about giving back that we close our offices for one day in the fall each year to support nonprofit organizations in our communities. Our Twin Cities and Rochester teams volunteer with more than 18 different community partners and tally more than 1,000 hours of service on this day each year.  Whoot! We live our mission and we're proud of that.  
---
Grants
Got a great cause or project that's making things better and brighter for someone?  We're all ears.  We love hearing your stories and might even be able to help by providing you with a grant!
Not sure if your request fits the bill? Here's what we focus on:

Nurturing kids (they are our future) and adults and families, too, through programs that uplift and enhance lives.
Making our communities a better place to live and work.
Promoting arts and cultural programs.
Building a strong workforce.
Protecting and celebrating our environment.
Email us your story – and make it impactful!  Attach this grant form (you can submit one a year) along with all your important facts and details. 
Got questions?  Email awestra@thinkbank.com. We'll be standing by!
Make sure you're a 501c-3 nonprofit or public service organization – that's who we focus on helping.
Please plan ahead to give us 3 months' notice for a sponsorship and two months' notice for other grants. We need time to really noodle over your request.
If you're asking for big bucks, like for a capital campaign or special project, we should really schedule time to chat.
Your work is important and we're excited to hear about it!  
---
A culture of caring
Raising our hands to volunteer is second nature for our employees. In big groups, small groups, and individually, our employees can be found helping nonprofit organizations in new and creative ways.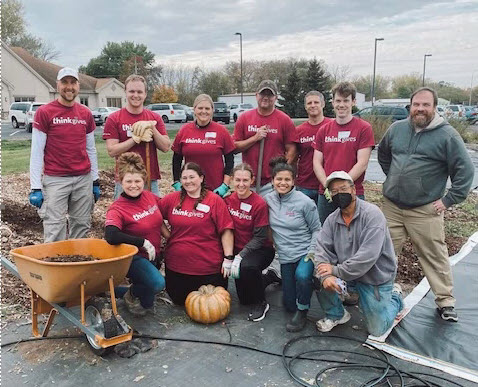 It's always fun to get our hands dirty! Team Think volunteers with Revolutionary Earth community gardens.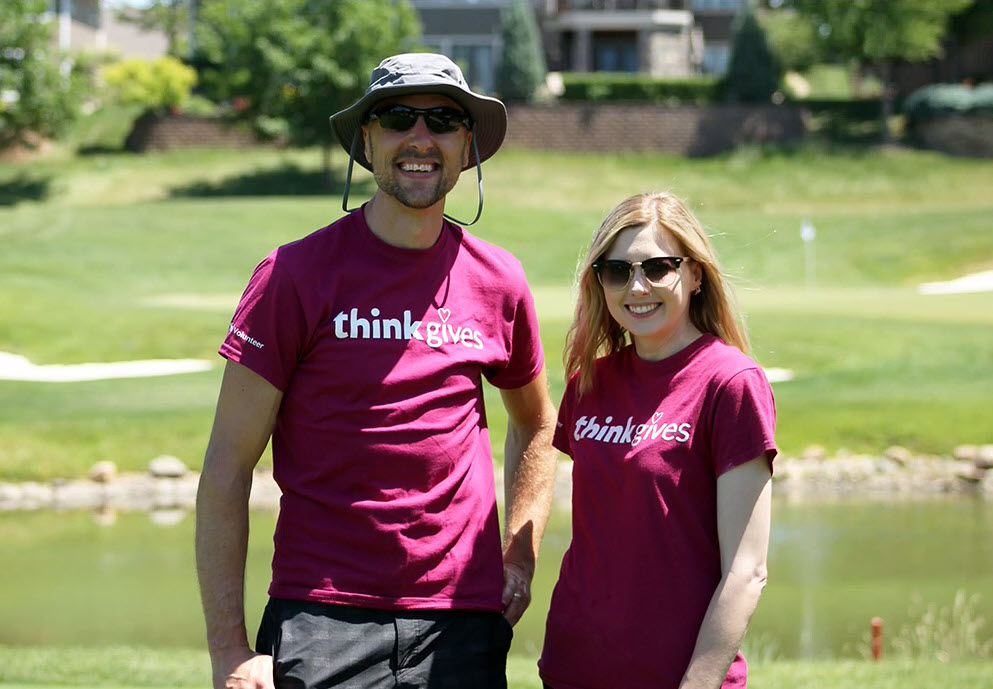 The Ronald McDonald House's Swing Your Birdie is one of our favorite summer events. It's always tee-riffic!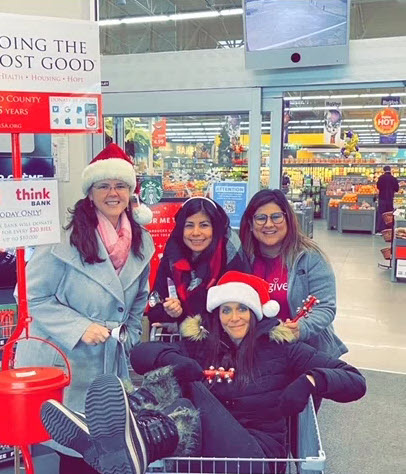 Our teams jump at the opportunity to ring bells for the Salvation Army  during its holiday seasons of giving.  We take over both entrances of a local Hy-Vee grocery store and welcome shoppers with warm smiles and holiday wishes. You might even spot us wearing festive holiday hats! We also help the Salvation Army in Rochester kick off its annual campaign with a check used to match community giving.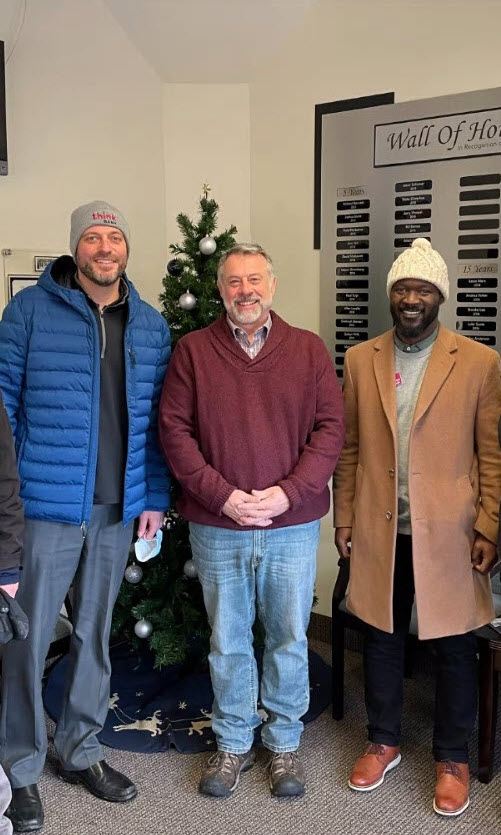 During the holiday season, we channeled Secret Santa with our surprise donations to nonprofit organizations in our communities! In 2021, eighteen organizations received checks from Think. Oh, what fun it was to surprise Spare Key, pictured above!
More Community Engagement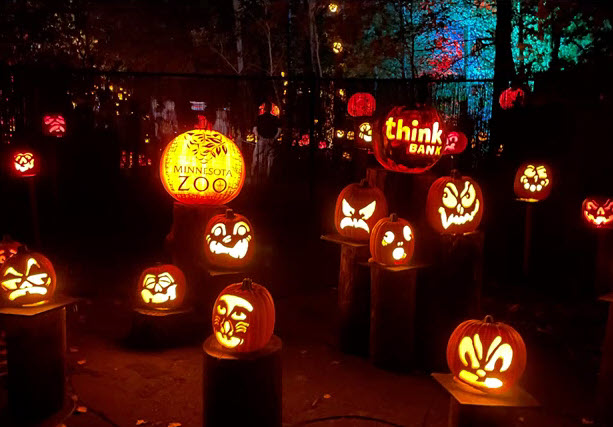 We
are honored to partner with the Minnesota Zoo. It's de-LIGHT-ful to sponsor the Jack-O-Lantern Spectacular each year. Thousands of attendees bask in the glow of nature and enjoy this magical experience.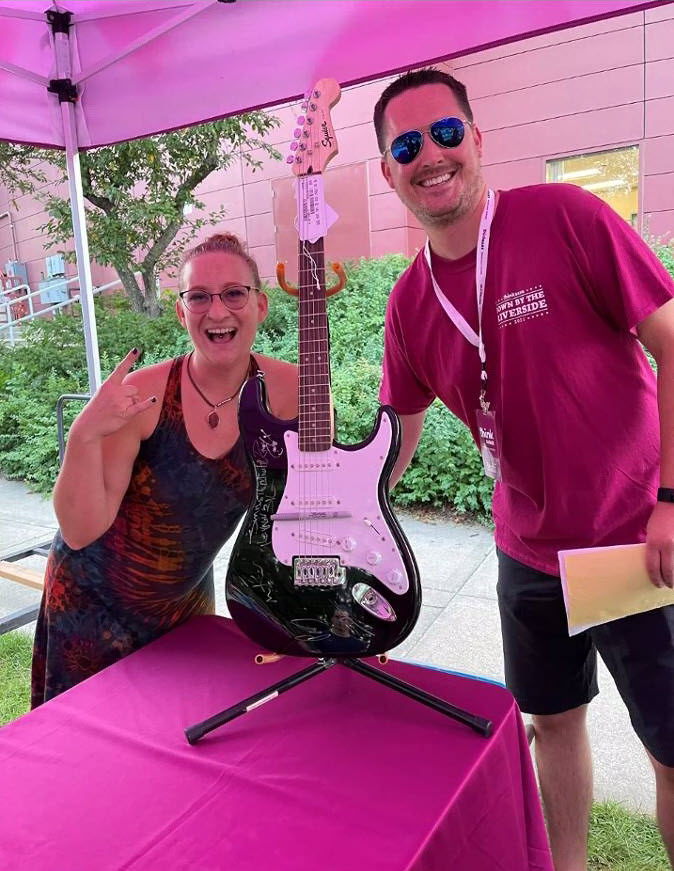 Summer time summer time... sum sum summertime... it just wouldn't be summer without the annual
Think Bank

Down by the Riverside Free Summer Concert Series
. Mayo Park is always filled to the brim on Sunday nights as new, up and coming artists, as well as retro and classic rock bands entertain a fun-loving crowd. We have a blast. We hope you do, too!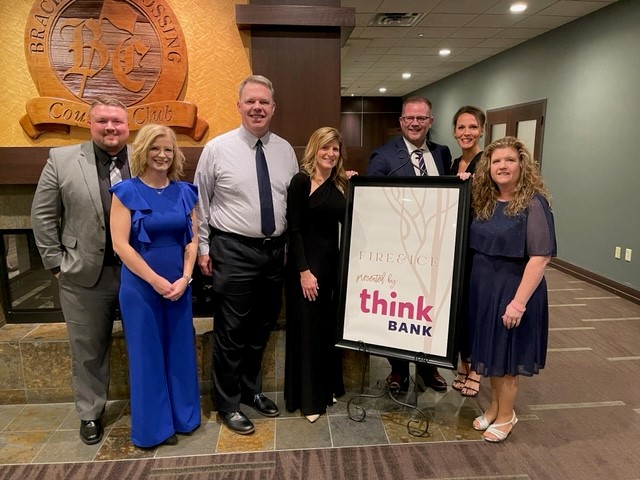 Fancy is fun, too! We enjoy puttin' on the ritz at the annual Fire & Ice Gala benefiting 360 Communities.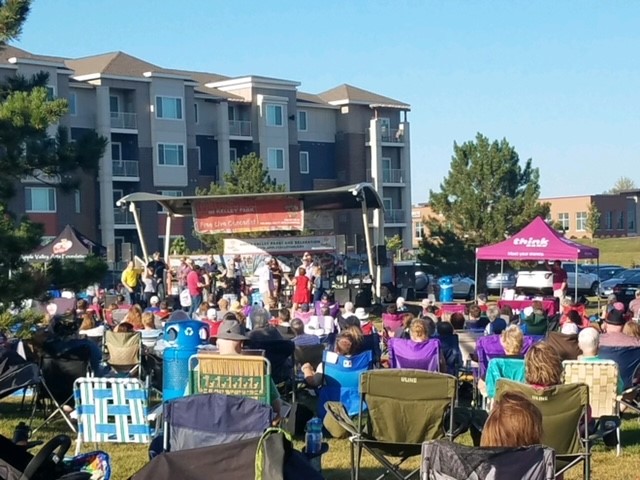 With our sponsorship of Music in Kelley Park, we help bring the Apple Valley community together with free summer concerts. Pack a cooler and a blanket - we'll see you there!