You can enroll in eStatements and eNotices to receive any of your statements electronically in Think Online.
Begin by logging in and selecting the account you'd like to enroll or update. Choose, "Documents" to begin enrollment.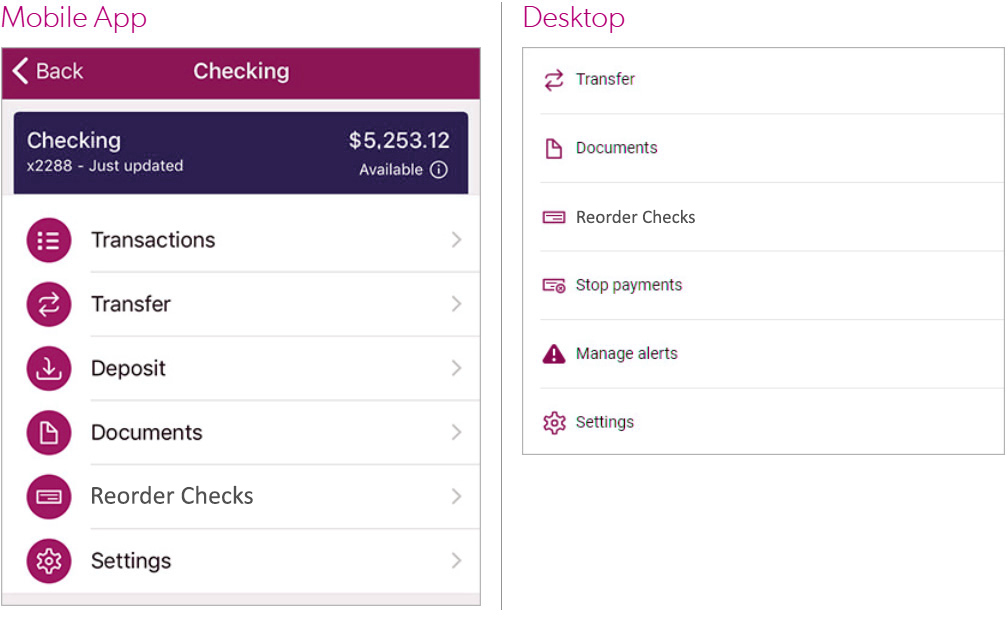 In both the Think Online desktop and mobile app, you can select which accounts to enroll for eStatements under "
Enrollment Options.
" Once you've selected which accounts to enroll, save your settings.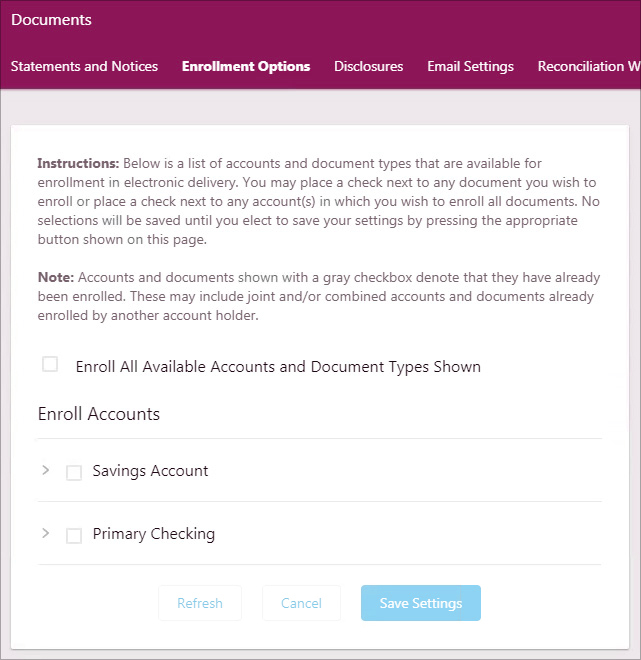 You'll also be asked to verify your email address and a security phrase to help you identify your eStatement emails. Follow the prompts to complete enrollment.