Customize your mobile app dashboard
Think Online gives you easy access to view all of your accounts at a glance in the main dashboard.

Swipe or click left and right to view more accounts.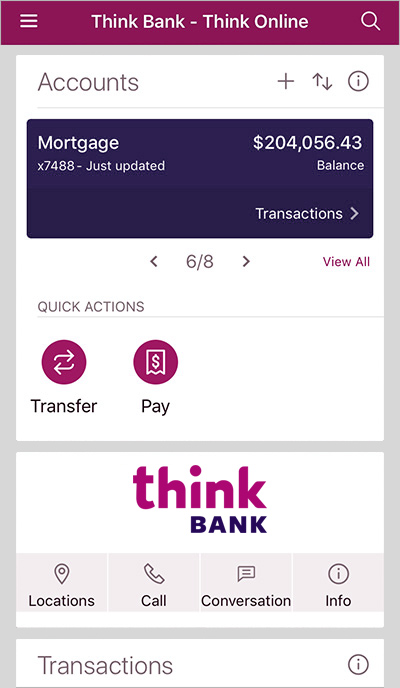 Reorder the card layout on your dashboard to customize your experience.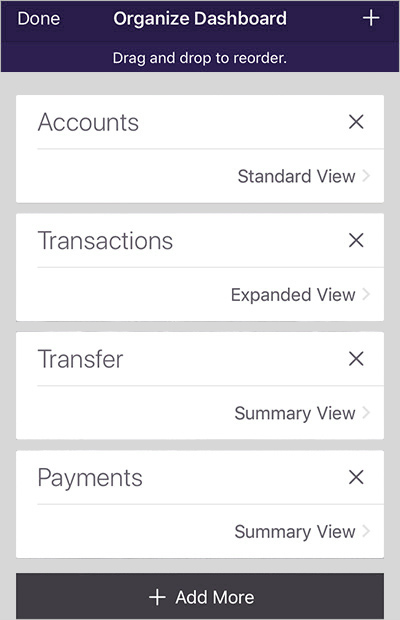 Simply click on an account from the dashboard to view more details and settings.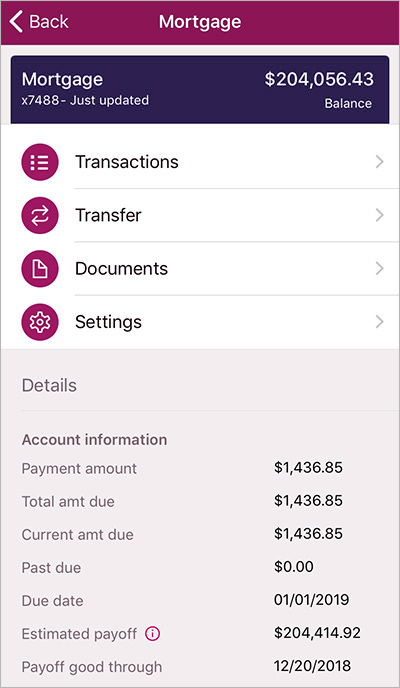 Choose the size of each card to provide more or less detail on your dashboard.